DAYS OUT FROM BIRMINGHAM
Whether you're looking to stay close or venture on a day trip around Great Britain, travel in unbeatable style aboard Belmond Northern Belle.
Scouting for things to do in Birmingham? Few experiences can compare with a dining trip aboard a world-renowned train. Wine tasting and lunch journeys combine delicious cuisine, fine wines and exemplary service as you traverse the beautiful British countryside.
Longer day trips pair the indulgent onboard experience with visits to some of the country's top destinations. Whether you're in search of history and culture or prefer the excitement of a day at the races, you will be spoilt for choice.
View all journeys departing from Birmingham
Plan your Journey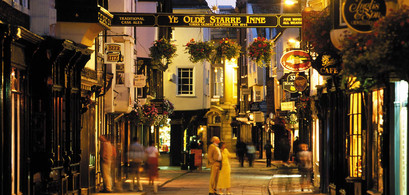 Take advantage of our exclusive offer and combine your trip aboard the Belmond Northern Belle with a night in a stylish hotel.
Find out more